LES FRANCE
Société membre de la Licensing Executives Society International
Association sans but lucratif - Loi de 1901
Http://www.les-france.org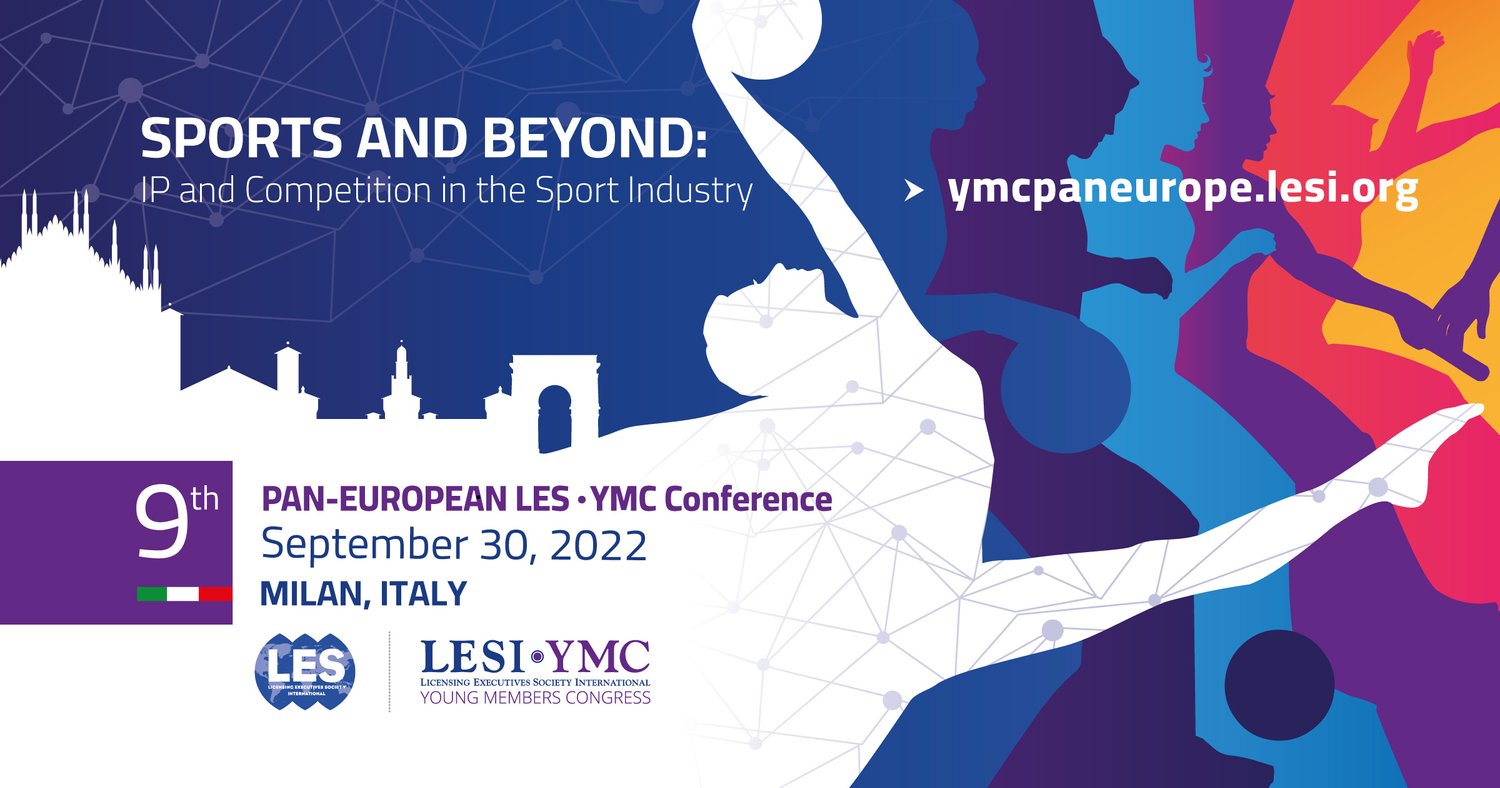 SAVE THE DATE

9th Pan-European LES YMC Conference
30 September 2022
Message from LESI YMC
Dear French members,
The 2022 LESI YMC will take place in person in Milan on 30 September, with an opening cocktail on the 29th.

The topic will be "Sports and beyond: IP and competition in the sports industry".
Here is the link for the provisional program on https://ymcpaneurope.lesi.org/.

We are also looking for further YMC members to join as speaker our round tables.
En cas de question, vous pouvez nous contacter à : secretariat@les-france.org*
*L.E.S. FRANCE vous informe que via l'adresse secretariat@les-france.org, les données à caractère personnel que vous communiquez font l'objet d'un traitement automatisé aux fins de gestion de votre question par notre prestataire de gestion du secrétariat.
Si vous préférez nous contacter directement, veuillez remplir le formulaire de contact en cliquant sur ce lien : https://www.les-france.org/758_p_43706/contact.html
Dernière modification : 12/09/2022